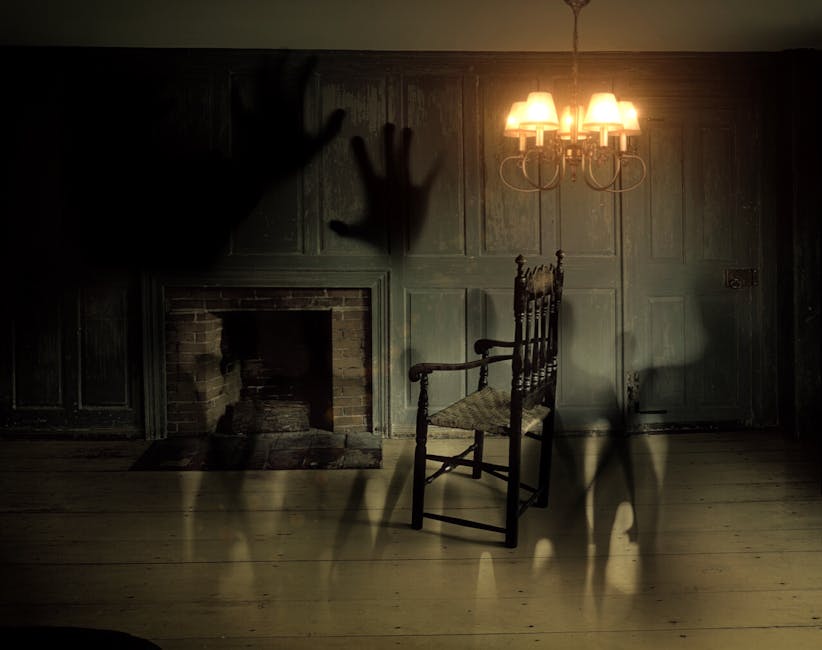 Let's put aside the fact that I write horror and I'm pagan. You may be thinking, "of course you believe in ghosts and ghouls you damned heathen!" but it isn't my spiritual beliefs that led me to believe.
I also want to get on the record that even though I am pagan, my first love was science. I feel like people don't believe me when I say that, as if being a "believer" and a realist is mutually exclusive.
The way I saw it, before my little encounter, was that there wasn't substantial evidence to completely out rule the existence of something beyond our knowledge. This isn't referring to "ghosts" per se because there wasn't and still isn't evidence of my own witnessing, that ghosts, the spirits of Humans that have past, exist.
In other words, I believe there are things we cannot explain that may exist in the noumenal or different realities from our own. Simply put, it is probable that we do not know everything and what we may think of as ghosts, angels and demons may exist as entities of a different nature than we perceived them to be.
But I don't want to bore you with what exactly I believe, let's get to the juicy bits on what made my belief sure knowledge. It's not as terrifying as you may think. It was a small encounter.
I was at home, all by myself mind you and before you can doubt me, there were no doors or windows open. Stop blaming everything on the wind, Wind did nothing to you.
So, I'm sitting there, minding my own business. I'm sure I was watching TV or perhaps writing, those details escape me. At that time, I lived in a single bedroom apartment, my room being the living room and attached to it was the kitchen. In our kitchen we had a stand alone, movable shelving unit. It had some drawers on the bottom then three shelves where you could store cans, utensils, condiments, etc–you get the picture.
On the very top shelf was where we kept the bread. That day, I remember clearly, we had a full loaf of unopened bread sitting there. As I said, I was minding my own business when out of peripheral (and I did have a clear view of it), the whole entire loaf flings across the room and hits the cabinets on the other side.
I remember the banging of the cabinets startling me.
I realized what I had just seen wasn't normal. Let's break it down.
First off, all the shelves have a raised edge so items don't go sliding off at every little shake, so if the loaf was going to fall then it would be stopped and if it did, it would go straight down, not all the way across the kitchen as if someone or something had god smacked it.
Secondly, there were no doors and windows open. To add on to that, the wind must be pretty damn strong to blow into a window and throw a loaf of bread across a room. There was no mini earthquake that happened either. It is far less probable and kind of silly to think nature would effect one object in my entire house without me being affected or noticing at all.
And lastly, I know what I saw and it was random. This was not me looking for ghosts, this was a random, middle of the day occurrence that I had no explanation for. When weird shit happens, it most certainly would be when you least expect it.
All that said, this is why I don't try to prove or argue with someone who doesn't believe, because it takes experiencing something for yourself. You have to come face to face with the unknown to truly appreciate it.
I wouldn't care who told me otherwise, scientist or psychologist, I know what happened. It was almost as if it was my own personal little awakening, a private glimpse into the unseen world just for me.
I know reading this, you, whoever you may be, will be skeptical and I say definitely be skeptical. Trust nothing. I'm a skeptic and though I know what I saw, with time, I have asked myself if what I saw was merely a dream I've yet to wake from.